Welcome to my (Marc's) biography

"Barbie" is a registered trademark of Mattel, Inc.; "Fashion Royalty" and "Candi" are registered trademarks of Integrity Toys, Inc.
Marcdolls are not affiliated in any way with the manufacturers of these dolls, or any other doll manufacturer.
The photos and text of the entire contents of this web site are copyright of Marcdolls, 2000-2018, in Watt / Switzerland, and may not be used without special written permission.

.
My name is Marc A. Lagler, as a child of a tailor's family, I was born on January 30. 1965, in Schwyz - the heart of Switzerland.
.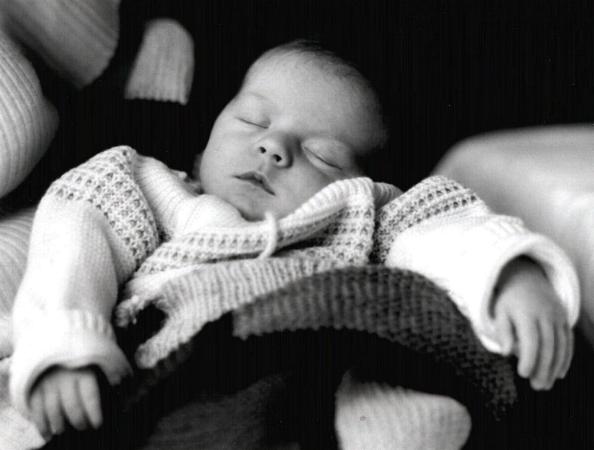 .
When I was a young boy, I often played with my sister's dolls and in the early seventies, I owned my first Barbie doll for which I already made some self designed fashions.
I remember these Barbie's and Ken's from that time very well and some of them even became rarities in the meantime.
These were: the "Gold Medal Skater Barbie's" or "Skier Barbie's", "New Look Ken", "Superstars Ken and Barbie", "Beauty Secret Barbie" as well as
"Western Barbie and Ken" among other original "©Mattel fashion's".
.
As I was not sufficiently interested to make the tailor's trade my definite living goal, I finally became a salesman in a supermarket.
Following my apprenticeship, I departed from my chidhood home and the dolls were subsequently left behind.
.
At the age of 19, I registered for an art course pertaining to dollmaking, nativity art in particular.
Thus, my creative abilities grew wider, such that I was finally able to conduct dollmaking courses all by myself.
.


.
Some ten years later (in 1992), while visiting a doll auction in Zürich, my childhood memories came all of a sudden back to my mind while seeing all these vintage-dolls and other new collector's Barbies. Much to my surprise, I noticed how these dolls changed hands between mostly grown up men and women and all this at incredible high prices. Notwithstanding the cost, I purchased a doll and a book about the history of Barbie.
.
Fascinated by my new acquisitions, I decided to become a collector too, and within a year's time, I already owned as many as 300 Barbies!
Then, for the first time, I traveled to Barbie's® native country in California, always in search of more rarities for my private collection.
There were plenty of these and I spent half a fortune on limited- and special-editions. Before returning home, having purchased so many items,
it became a real problem to carry them along with my restricted weight luggage; thus, I had to ship most of these treasures by aircargo.
Back in Zürich, while attending another local doll convention in March 1993, I met with other collectors and dealers who gave me many useful hints and tips about collecting Barbie's as well as some addresses of doll literature; this gave me the opportunity to get in touch with US Barbie dealers.
Consequently, my collection grew rapidly and this required a larger apartment (at this time, I was a proud owner of a lot more than just beautiful and rare Barbie's but I kept,
of course, only the ones I liked).
.


.
In this same year, I started to make my own fashions which might have been inspired by ©Mattel's International series.
I first created folklore dresses based on the originals of all Swiss cantons, for the "Barbie" models.
Then, followed by traditional costumes of many countries for which ©Mattel had not yet produced to the international market:
dresses from the German Black Forest, soon followed by those of Austria, Hungary, Spain, Portugal, Africa, Arabia, Brazil and even Thailand.
A further step was then the creation of dolls from the pasttime, including those from the fifties, the twenties, the turn of the century and of course,
also all the various dress-fashions of the 18th and 19th centuries, which often feature delicious models, from street wear to festive or carnival dresses,
not to speak about royal robes.
It was also in 1993 when I had been approached by the organizers of the local doll convention: Jutta and Karl Alber,
to participate to their autumn fair by just exposing a display as an eye catcher, showing some of my own designed fashions.
I gave it a thought and, finally, agreed; the results were quite successful!
Since then, I became a devoted Barbie fashion designer.That means: I purchase the suitable Barbie's from the store shelves and then,
in an affectionate and painstaking procedure, begin to transform them into exclusive "Collector items". To begin with, I usually select the suitable fabrics,
patterns or combinations; these are then cut to the size, tacked together for the preview to the critics; usually my friend.
Then, we decide for which type the dress would fit best: "Barbie", "Marina", "Midge", or "Christie".
Following completion of the dress, the positions of arms and hands are then evaluated and altered, if necessary, which requires a difficult and lengthy procedure.
On September 27th 1998 I founded the "Fashion Doll Club Switzerland" together with some member-friends in Zurich.
Then on January 1st. 2009, following a break up of the original Club, a new Club with a more streamlined structure has been founded and a NEW Website was started at the same time.

The following dolls are represented in our Club:
.Barbie, Sindy, Fashion Royalty, Candi, Jenny, Charice, Petra, Karina and many more 30 cm (11 1/2 inch) fashion dolls.

We have a cozy little Club house available near Zurich, where we can organize our regular meetings.
We have discussion forums, workshops, makeover presentations or just some informal exchange of mutual know-how.
All this is sometimes accompanied with picnics or other leisure events.

Just as well we are envisaging again to organize Trade fairs in the near future, one in spring and the other one in autumn.

We also intent to edit a new Club magazine of our own, providing there is sufficient interest as well as articles available.
This "Fashion Doll News" in color, (which can also be purchased by a greater audience of course),
contains besides information about club activities, special ads for our members.
The magazine also has valuable updates and reports about various collector-doll lines, trade fairs,
gossips and makeover experiences worldwide.
.
.
In the Year 2000, I also began to implant eyelashes to all my own designed collector dolls and the peak point is, of course, the matching hairstyle.
Accessories like: tote- bags, gloves and all kind of jewelry, are just based on my own ideas.
| | |
| --- | --- |
| The success I encountered with my creations at the said doll conventions led me to the decision to go public, thus I am looking for a sponsor who could offer me a reasonable and centrally located premise containing exhibition and sales rooms to open the first Barbie Museum, the preferred location would be Central- Switzerland or North-Eastern Switzerland. In 2005 I started my collection with the making of various dioramas | |
.
for my Barbies and a possible presentation in the future, there is no end in view because the art of fashion
also continues within the collector doll line and my collection counts more than 8500-9000 dolls for the time being!
.


.


.
If you look at the cartoons, animations, comic books, and graphic novel images of females- virtually all of them have exaggerated proportions.
The female characters all tend to be a caricature of what people already find attractive, and include features like big hair, beautiful eyes,
long limbs, full lips, tiny noses, great wardrobes- perfect symmetry. And notably for Barbie at least, a tiny waist.
.


.
For me, the Barbie with a slim waist make a better fashion model than a stout, well fed doll.
See the illustration above. After all fashion wardrobe are fictious and contribute to general art, and do not represent the body ideals of human nature.
So to speak they are our dreams and should not be copied onto our own bodies for reasons of wellbeing and health.
.
Everything proposed and presented by the media and the marketing tycoons are completely silly and unhealthy
for those who let themselves influence too much by all that make-believe beauty.
The media's biggest mistakes are the touched-up photographs suggesting perfect bodies,
whereas this becomes a good example of bad taste in neglecting the pride of human nature.
.
Generally Barbie is just a doll which is ideal to perfectly present all types of wardrobes and not more, therefore far from any super-feminine heroine to look up to.
.
Men are biologically programmed to notice the physical signs of sexual maturity in a potential mate- so perhaps we can't blame the female for trying to attract a mate by using physical beauty that mimics reproductive readiness.
Health, full breasts, a .70 hip/waist ratio- all denote a woman at her best reproductive potential.
Men look for it in a mate, women try to have it to attract men.
Madison Avenue doesn't create these desires, it merely fulfills them.
Because Barbie is so ridiculously hyperfeminine, she becomes an easy target for people to blame when someone has an eating disorder.
After all, nobody looks like that in real life, right?
.
Much as it is politically incorrect to say it, the sexes are different, have different motivations and different brain wiring.
Trying to blame our culture for creating these biological differences has frequently been the goal of sociological studies.
Perhaps we should just be honest with ourselves about human nature, and let the kids play with their toys!
Thank you that you took your time to read all this!